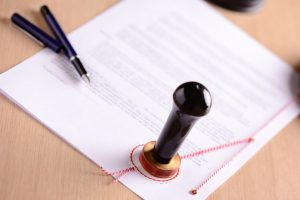 While not always an easy topic to discuss, estate planning is important for a number of reasons. Because while many think of it as something you need to do before you die, it's also essential for you and your assets in the event you become incapacitated or can't make decisions for yourself.
Estate planning isn't only for the wealthy. Without a plan in place, there could be long-lasting effects on your loved ones, even if you don't have a pricey home, large IRA, or valuable collectibles to pass on.
Below are a few of the most important reasons for estate planning.
Decide Who Receives Your Assets at Death
Without an estate plan, the state will determine what happens to your possessions and money. When you have an estate plan in place, you know that your loved ones are getting what you intended.
Name Your Executor
With a will, you can specify who you would like to serve as your representative to handle your probate estate. This person has a number of responsibilities, from paying your debts and expenses, to deciding how specific items will be allocated among your beneficiaries.
Tax Protection
Transfer your assets to heirs while reducing much or even all of the federal and state estate taxes or state inheritance taxes, which can be very pricey.
Select a Power of Attorney/Conservatorship
Should you become mentally or physically incapacitated due to an accident or illness, your appointed power of attorney can make important decisions for you.
Name Guardians To Care For Minor Children
Should you die without a surviving spouse or having named a legal guardian to care for your minor children, the Probate Court will assign a guardian/conservator of their choosing.
Miller Law Offices can offer you the assistance you need with all aspects of estate planning. Call an estate planning attorney in Marion County, WV, who can provide you with knowledgeable and compassionate estate planning advice.