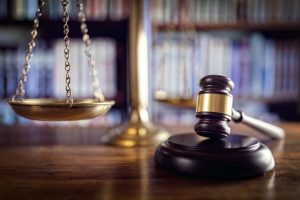 At the Miller Law Offices, our motto is small town values, big time service. What exactly does that mean? While we have 60 years of combined knowledge and experience behind our legal team, we are ever-present in Central West Virginia to assist with many of your legal needs.
We are a full-service law firm representing individuals, families, and businesses with sound and compassionate legal advice. We pride ourselves on the personal care and attention we give every case. The attention that only a small firm like ours can offer.
Our team of lawyers in Fairmont, WV, work hard to resolve your legal issues, including using our substantial litigation experience to fight for your rights. Specializing in oil and gas law in Fairmont, WV, we are well-versed in real estate, personal injury, probate, wills, and litigation.
Meet Our Attorneys
Kenneth R. Miller – Mr. Miller has been practicing law in West Virginia for over forty years and is a founding partner of Miller Law Offices. He is a seasoned litigator with an abundance of jury trial experience, having tried over one hundred cases during his career.  Attorney Miller represents clients on a wide range of legal matters including personal injury, wrongful death, property dispute, real estate, insurance, products liability, medical malpractice, and business.
Kenneth Alexander "Alex" Miller II – Mr. Alex Miller is a founding partner of Miller Law Offices. Upon completion of law school Alex joined a local law firm where he concentrated his efforts in the area of oil and gas law and gained extensive experience in that field. To this day he continues to work with his oil and gas clients.
Blaire Nuzum-Wise – Ms. Nuzum-Wise joined the Miller Law Offices in 2015. Upon graduating from West Virginia University of Law, she started her legal career by clerking for the Honorable David R. Janes in Marion County. She then joined the Marion County Prosecutor's office as an Assistant Prosecuting Attorney where she specialized in juvenile matters. Attorney Nuzum-Wise specializes in the fields of oil and gas and real estate at the Miller Law Offices, in addition to criminal law, juvenile law, and education.
Whether you are a business looking for representation, or an individual in search of a personal injury attorney in Fairmont, WV, our firm will be there for you when you need it most.